In the Industry of consumer electronics and technology, various types of connections and cables are utilized to send audio between components, with different levels of quality. One such kind is the analog composite RCA wire connection, and another is the digital S/PDIF-standard coaxial audio.
When it comes to connecting gadgets like sound systems, TVs,  and players, RCA wires are very common. It is in some cases easy to confuse coaxial cables with RCA. RCA stands for Radio Corporation of America, which is the name of the company that created the standard, an RCA is a paired connector that is usually employed to connect audio and video devices. Alternatively, the coaxial wire is just a single kind of cable that has an essential structure. The name coaxial simply means <> and this is how the cable is produced. It essentially is made up of an inner conductor, enclosed by an insulator, which is then covered in a secondary conductor, then a concluding insulator. A cross-section would show a set of concentric circles with switching between insulator and conductor.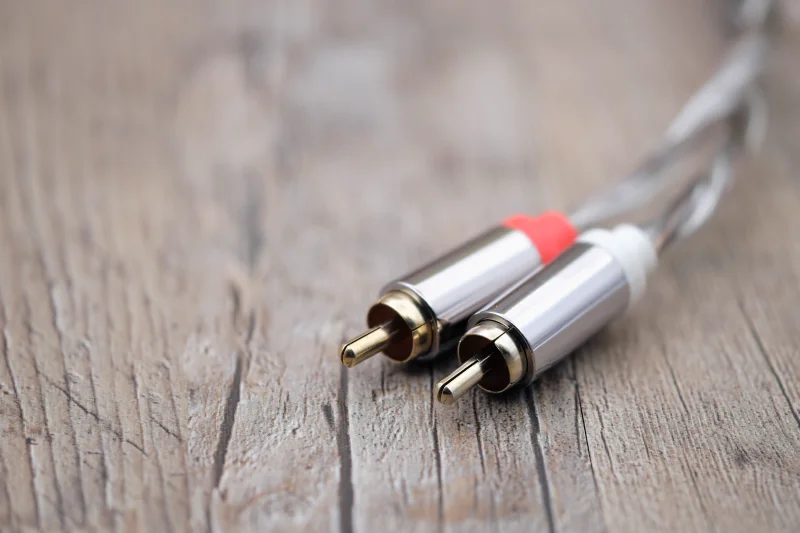 RCA wiring utilizes the coax cable. Actually, RCA was created to employ coaxial cables as clearly indicated by the actual RCA connectors. A core conductor connects to the conductor at the center of the coaxial cable whilst the circular metallic ring contacts the secondary conductor on the external perimeter as well. The second conductor on the perimeter is usually utilized as the ground or as protection for the signal reaching through the middle conductor.
Apart from RCA cables, coaxial has previously seen an extensive array of uses,  particularly for RF (Radio Frequency) purposes as it offers excellent protection against external noise. A great example of this would be old analog cable TV systems and ham or CB radios. It also saw extensive use in telephone and computer networks but has been replaced a long time ago.
In the fast-evolving and modern world, both RCA and coaxial cables are already on the accelerated decline in houses. They are now being displaced by newer and more advanced and sophisticated connections that offer simpler, safer, faster and cleaner connections. Interfaces such as HDMI, DVI, and fiber optics have made RCA cables obsolete and useless. Coaxial cables, in contrast, might still see continued usage but for new purposes and not for the interconnection of household appliances. Coaxial still presents an attractive variety of advantages in cost, range, and shielding for RF installations to continue using it.
Differences
A coaxial is a type of cable while RCA is a standard connector.

RCA utilizes coaxial cables.

Coaxial cables have other uses apart from RCA.

RCA is already out-of-date while coaxial is still widely used.
So, it's obvious to realize that whilst RCA's are obsolete, coaxial cables are still as useful as they were some years ago, and they'll likely be that way for a while. So, it's worth picking up a cheap priced coaxial cable if you're looking for something to replace your older coax.
If you would like to receive a quote for any of Network Custom Cables, Audio or Video Vustom Assemblies, please do not hesitate to contact us by sending an email to [email protected] or calling in the USA this phone number (682-325-1944)
Jessica Cardona
www.readytogocables.com