What are fiber optics, and how were they invented?
Fiber optics is the comprised transmission of light through long fiber rods of either glass or plastics. The light moves by process of internal reflection. The core medium of the rod or wire is more reflective than the material enclosing the core. That makes the light stay reflected into the core where it can keep traveling down the fiber. Fiber optic wires are used to transfer voice, images, and other data close to the speed of light.
The fiber rods are built of glass or plastic and can send data faster and more effectively than the old metal wires that have been employed to do the same thing for many years now. But when and where were fiber optics invented?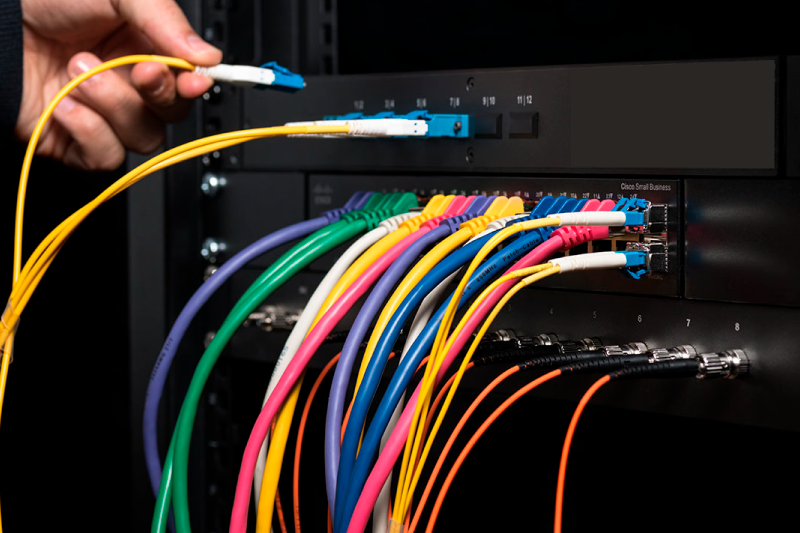 The History Of Fiber Optic Cables. Who Invented Fiber Optics?
The history of fiber optic wires begins back to the mid-1800s. Even though the cables themselves weren't created back then, the technology behind them was originally studied when scientists and inventors like Alexander Graham Bell, John Tyndall, and William Wheeler started playing around with the idea of utilizing the speed of light to transfer information. Over the following 100 years or so, other investigators continued to push forward with the idea of using light to transmit data before a group of Corning Glass scientists, including Robert Maurer, Peter Schultz, and Donald Keck first created fiber-optic wires—formerly known was "Optical Waveguide Fibers"—that could carry about 65,000 times more data than copper cables. It was a massive development.
U.S. Army Signal Corp – The United States Government Was An Early Advocate
The U.S. government was one of the first important organizations to utilize fiber optic cables when they employed them to link a network of computers together in the North American Aerospace Defense Command offices in Colorado in 1975. It was in 1977 when the first telephone communication system employing fiber-optic wires was designed in Chicago, and fiber optics grew from there. By the end of the 1990s, approximately 80 percent of the world's long-distance data traffic was transmitted by fiber optic cables. But it went beyond that, and the first completely optic fiber cable was buried underneath the Pacific Ocean in 1996, providing the way for faster international data transmission. The fiber optics trend continues today, with many companies employing it to transmit data instantly both within their own buildings and out in the world.
How Fiber Optics Is Used Today
Nowadays, fiber optics are utilized for an extensive range of functions and benefits a variety of industries, including but not limited to industrial, medical, communications, military, and broadcast industries.
The Future of Fiber Optics
Modern technological developments in fiber optics could make it many times faster than it is at present. The advancement is centered on fibers detecting light that has been twisted into a spiral. With more improvements, the potential of fiber optics is near unlimited. Fiber optic markets will remain to grow as people continue to value high-speed internet and high bandwidth. From networks to helping industries enhance their operations, the future of fiber optics looks promising!
If you would like to receive a quote for any of custom cables or connectors, please do not hesitate to contact us by sending an email to [email protected] or calling in the USA this phone number (682-325-1944)
Jessica Cardona
www.readytogocables.com